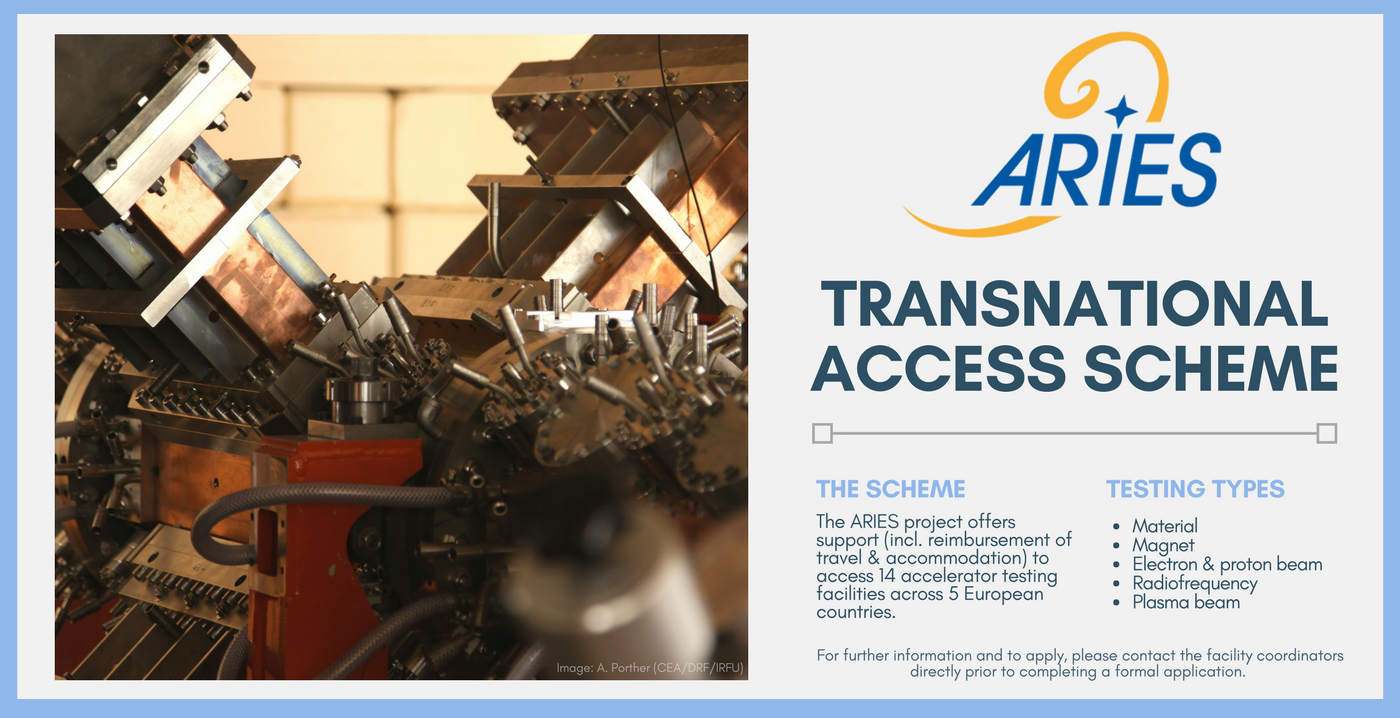 The ARIES project offers transnational access to 14 different testing facilities across Europe. The programme supports users to conduct testing within five separate domains:
Interested parties are encouraged to identify the facility most appropriate for their needs and to check their eligibility before applying. 
Download the ARIES TA scheme advertisement poster here.